Transparent Shop front folding closure | Side Folding sliding shutters China Factory
The Clear view Polycarbonate Folding Sliding Door is widely used in commercial centers and shopping malls, it is made of polycarbonate panel and aluminum sections.
Max width
35meters
Max Height
 Manual 4.5m, motorized 6m
Aluminum color
White, black
PC color
transparent/white
Single Panel width
100mm~300mm
PC panel thickness
1.5mm~2.0mm
Pocket width
8% of total width
Operation
Manual or motorized
Open direction
One side open or bifolding
ITEM DESCRIPTION:
The Transparent folding closure is widely used in commercial centers and shopping malls, the new model
full vision folding door has less aluminum frame than traditional folding door, it provides better view for the customer, and has more panel width options.
APPLICATIONS:
•  supermarket, shopping mall, jewelry shop, coffee shop, club bar, brand chain stores, car beauty shop
Panel options:
► Single panel width: 100mm, 130mm, 150mm, 180mm, 210mm, 230mm, 260mm, 280mm, 300mm
► Polycarbonate panel: 1.5~2.0mm polycarbonate panel fixed with aluminum frame for burglary proof
► Perforated aluminum: 1.5~2.0mm aluminum panel perforated with round or hexagon holes
►Grill panel: 10mm aluminum rod fixed with aluminum frame to prove burglary proof function and 80% view
►Operation: manual operation or motorized operation
Track System
►25mm*35mm aluminum track for straight door opening, it can also be used for curve opening but need
pre-formation by bending machine
►25mm*30mm aluminum track for curve opening. it can be bend easily and can also be used for straight openings.
Maximum size
►maximum width of Polycarbonate Folding Sliding Door is 35meter,
►maximum height is 4.5meter for manual operation door
►maximum height is 6.0meter for motorized operation door
Lock and bolts
►each folding door will be supplied with one set lock and two keys; the lock can be open from both sides.
►Gound bolts and dust cover will be provided 1set every 1meter width.
Aluminum Color
the finish of aluminum is powder coating or anodize.  the normal color is natural aluminum, white and black.
if you need other color, please send color samples, and we will customize color for you
Stacking pocket size
the pocket size will be about 8% of the total door width, we will work out the detailed pocket size according to
your data.
Motor Specification
*Motor Voltage / Frequency: single phase 220V/50Hz, three phase 380V/50Hz, 110V/60Hz is also available
*Motor remote controls: 2pcs or more
*Motor lifting Force: 300KG, 600KG, 800KG, 1000KG, 1500KG, 2000KG
*Optional: backup battery, alarm system, stopping device, cellphone control
WARRANTY
5 years warranty for Full vision shop security folding door, we can replace the damaged panel during transport
Shipment and Delivery
plywood box packing for LCL, foam and carton packing for FCL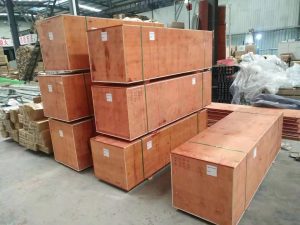 SIMILAR PRODUCTS
we still have more polycarbonate door models, transparent shopping mall folding sliding door, clear shop front folding closure, clear view shop folding door, clear vision commercial accordion door, Cheap full vision shops front folding closure, Full vision shop security folding door, clear polycarbonate commercial folding sliding door, commercial transparent side folding closure, clear crystal store front folding closure, low price clear commercial folding door. if you are looking for more options, please check our other products