Transparent Rolling Door Slat | Clear view Polycarbonate Shutter panel PC150
The polycarbonate shutter slat PC100 is the major component of a clear roller shutter door, it is made of 100% high quality polycarbonate raw material
| | |
| --- | --- |
| Model No. | PC-150 |
| Material | 100% raw PC material |
| Edge diameter | 5mm |
| Slat size | 150mm×100meter |
| Thickness | 1.2mm/1.6mm |
| Color | Full transparent |
| Weight | 25kg/roll |
| Qty/sqm | 6.6meter |
| Packing | packing bags/pallet packing |
ITEM DESCRIPTION:
The Transparent Rolling Door Slat PC100 is the important part of a Clear view Polycarbonate Shutter or a Polycarbonate folding Door, it is made of 100% PC raw material.   A complete curtain of polycarbonate rolling shutter is composed of polycarbonate rolling shutter slat and aluminum connecting bar and other spare parts.
TECHNIACAL DATA
APPLICATIONS:
• commercial Transparent Rolling Door / shop security closure / Clear view Polycarbonate Shutter panel
Functions
• Transparency: 80%~90% transparency, transparency varies according to the thickness of the slat
• UV resistance: Provides 80% UV resistance
• Impact resistance: Provides better safety and protection than glass
• Heat dissipation: Easy to maintain the temperature of the interior space, 4 times better than glass
• Flame retardancy: horizontal HB/vertical V2
• Advertising effect: Display store products when the store is closed
• Eco-friendly: polycarbonate materials can be recycled and meet ROHS standards,
• Soundproof: provide 3-4DB sound resistance BETTER THAN GLASS
• Light weight: polycarbonate curtains weight is approximately 5 kg/m²
• Weather resistant: Works well in the temperature range of -40 to 120°C
• Warranty: 5 years warranty.
OUTPUT CAPACITY 
we use highly efficient injection machine; the output capacity is 1000meters/day
if you need the shipment urgently, please send your order in advance
MATERIAL QUALITY 
we use Samsung South Korea and Makrolon Germany PC raw material for making Transparent Rolling Door slats
If you need customized materials, we can purchase the materials for you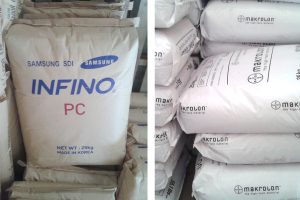 WARRANTY
5 years warranty for Transparent Rolling Door slats, we can replace for imperfect or discolored slats.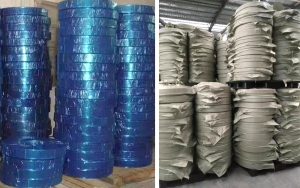 SHIPMENT AND DELIVERY
packing bag or pallet packing
SIMILAR PRODUCTS
we still have more polycarbonate slat models, full vision crystal rolling shutter panel, anti-UV crystal rolling door links. clear PC rolling shutter slat transparent polycarbonate rolling door blade, Transparent Rolling Door Slat, flame retardant acrylic roll up door slat, Clear view Polycarbonate Shutter panel, transparent polycarbonate roller shutter links, clear vision polycarbonate roller shutter door slats, etc.
if you are looking for more options, please check our other products